Simon Johnson
Simon Johnson is a leading Australian fine food providore, located all around Australia. While I was working at Pollen, Simon Johnson approached us to give their entire digital business a re-boot.
To meet (and push beyond!) this brief, the team at Pollen approached this from a 3-pronged strategy; mouth-watering e-commerce, stories about the passionate, artisan providers and a social activation to launch in to the Australian foodie community.
My role in this project was to lead design on the website and the social activation, as well as provide briefs and hands-on art direction for the product and lifestyle photography.
Creating great content is hard
How would this be achievable for the brand ongoing? On top of this, we also needed a concept to launch this new Simon Johnson online presence.
Then we came up with the thought, what if we could solve both problems?
So we created a launch campaign that would simultaneously raise awareness of the new online presence and also find a social media content creator for the brand - someone who could maintain the content strategy longterm. Voila, #hiremesimon
To do this we utilised the 'go-to' foodie social channel, Instagram to recruit a new Simon Johnson social media food stylist. Effectively offering our audience a full time dream job doing something they already love to do, crafting and photographing food.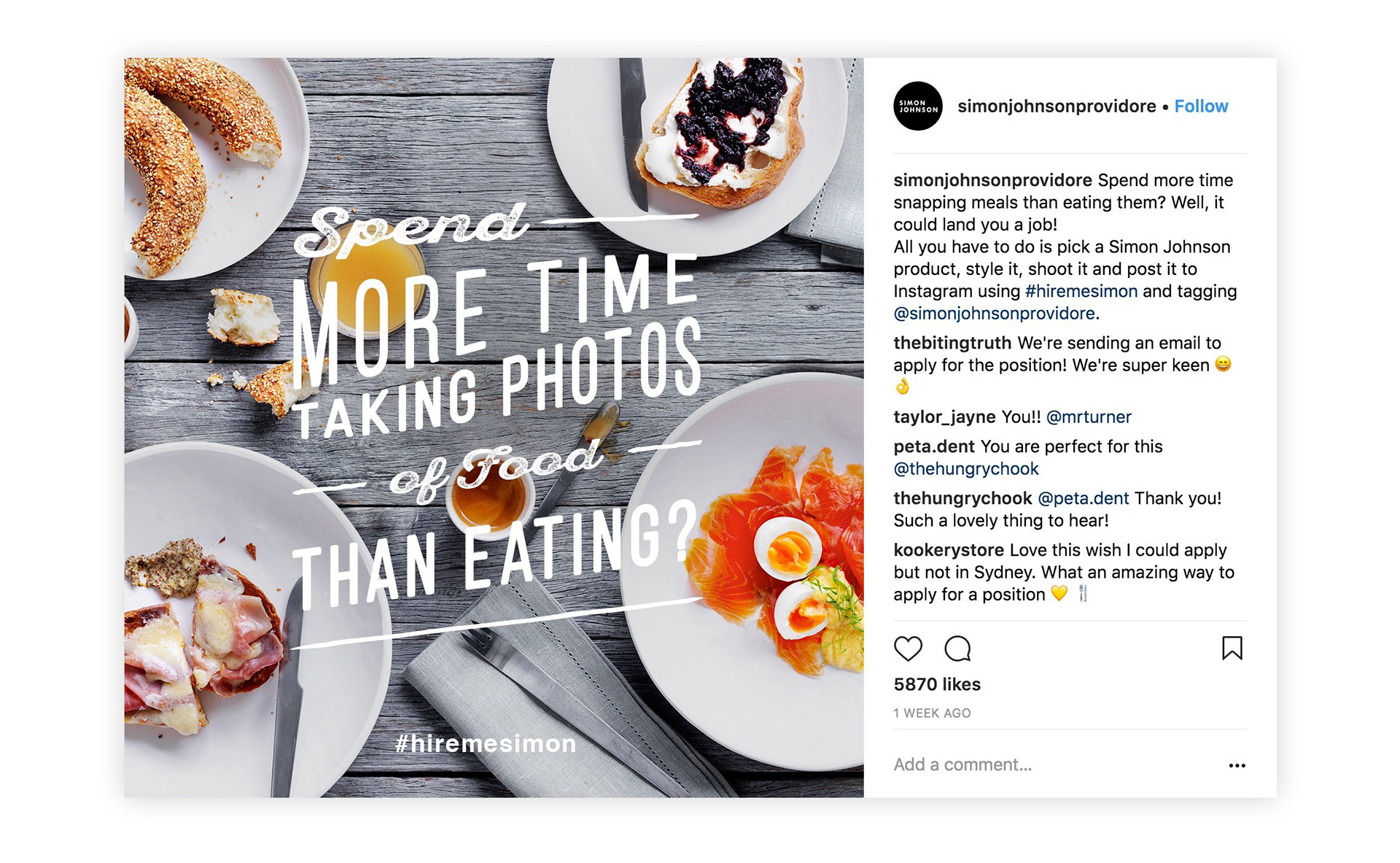 Featured entries to the #HireMeSimon competition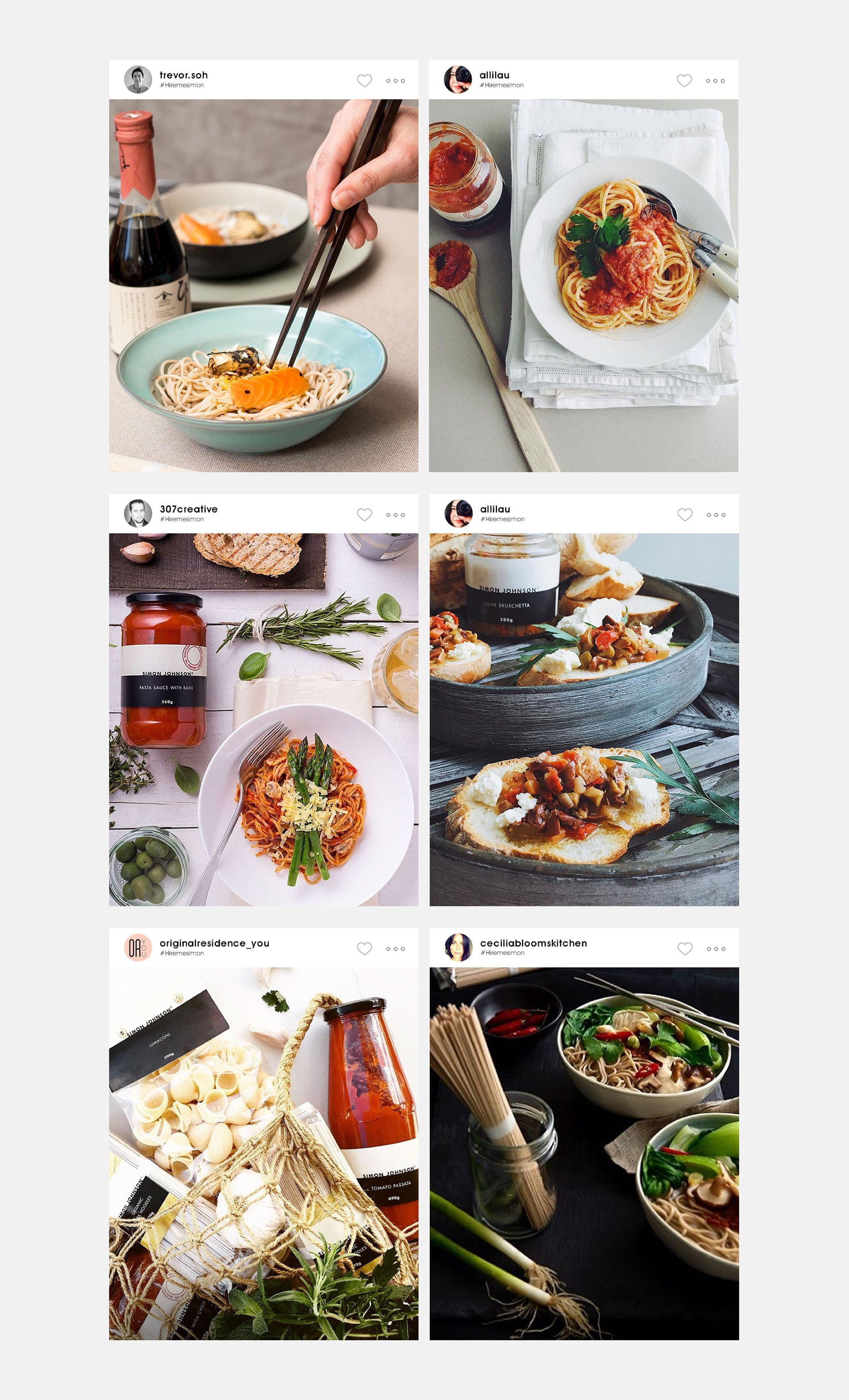 Visit the website live at simonjohnson.com
View the Webby Honoree at webbyawards.com/winners/